FRIOCELL
Precise, nature-adaptable, cost saving
The high technical standard of our FRIOCELL incubators allows tempering of samples, precise both in time and space. The unique cooling system offers an exact and cost saving simulation of the selected natural processes and reduces the samples evaporation. The incubators can be used in biotechnology, botany, zoology, food industry, cosmetics, chemical industry, etc. where it allows an extremely low duration of the temperature recovery.
Inner volume: 22, 55, 111, 222, 404, 707 and 1212 liters
Working temperature: From 0.0°C up to 100°C
Refrigerant: R134a without CFC (excluded volumen 22l)
Manual defrosting control
Inner glass door
Inner chamber: Stainless steel DIN 1.4301 (AISI 304)
Detail description of FRIOCELL line
Comfort line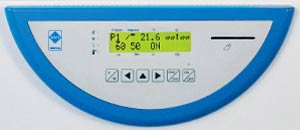 The high-tech comfort line with multi-functional microprocessor control unit:
The Comfort-line is provided with a multiprocessor control system with adaptation for every particular unit type and volume through a Fuzzy-Logic program. The process information is displayed on a clear LCD two-line display. The control elements are placed on a foil keyboard.
6 programs
chip card system for individual program storage
RS 232- interface for printer or PC-communication
delayed heating start and stop function
acoustic and visual alarm in error state
time range 0–40 years with 1 min-intervals
digital safety thermostat
real time
selectable rate of temperature increase or decrease – "RAMPS"
programming of program time segments – "SEGMENTS"
programme cycles
adjustable ventilation rate 10 to 100 % ( FRIOCELL 22 only 100 %)
keyboard blocking
door opening control
EVO line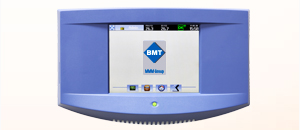 The high-tech line EVO with multi-functional microprocessor control unit:
5.7 inch (14.5 cm) touch screen display
Microprocessor fuzzy logic process control
Intuitive control via colour icons
Graphic configuration of a new program
Transparent displaying of data course at the cycle
Protective thermostat class 3
Acoustic and visual alarm
Multi-level users administration (corresponding to FDA 21 Part 11)
Keyboard lock against unauthorised handling
Data encryption and non-manipulability (corresponding to FDA 21 Part 11)
Up to 100 programs and up to 100 segments for each program
Yearly data logger in graphic and numeric form
On-line or off-line data export
Prepared service programs for fast diagnostics of faults
Easy service diagnostics including remote access
Multi-language communication
Printing of protocols in PDF format via Warmcomm 4.0
Easy user configuration of the device
SD memory card, USB Host and RS 232 standardly included
WIFI connection, USB device or Ethernet interface with own IP address for remote data transfer, control and diagnostics (optional equipment)
Programming of ramps, real time and cycling
Fan setting 10–100%
Main ON/OFF switch for security reasons
Device state LED indicator
Division according to volume:
Division according to volume: