INCUCELL
Natural, precise
Suitable for safe treatment of microbiological cultures. The INCUCELL line produces no noise and provides a very soft air flow within the chamber. These devices can be used especially in biological and microbiological laboratories, quality tests in pharmacy, cosmetic industry and testing in veterinary medicine and food processing industry.
internal volume: 22, 55, 111, 222, 404, and 707 liters
working temperature range:
INCUCELL: from 5 °C above ambient temperature up to 99.9°C
INCUCELL V: from 5 °C above ambient temperature up to 99.9°C
inner glass door
interior: Stainless steel mat. No. 1.4301 (AISI 304)
Detailed description of INCUCELL product line
Standard line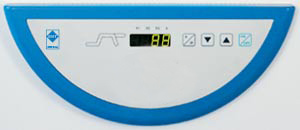 The versatile standard line with microprocessor control unit:
The Standard-line is provided with a microprocessor control unit with adaptation for every particular unit type and volume through a Fuzzy-Logic program. The process information is displayed on a clear LED display. The control elements are placed on a foil keyboard.
3 programs
RS 232- interface for printer or PC communication
delayed heating start and stop function
acoustic and visual alarm in error state
time range 99 hours 59 minutes
digital safety thermostat
manual control of the flap of the air exhaust
adjustable ventilation rate 50-100%
Comfort line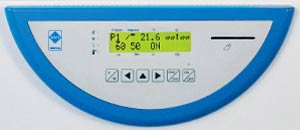 The high-tech comfort line with multi-functional microprocessor control unit:
6 adjustable programs
chip card system for individual program storage
RS 232 – interface for printer or PC communication
delayed heating start and stop function
acoustic and visual alarm of error state
time range 0–40 years with 1 min-intervals
digital safety thermostat
real time
programming temperature ramps
heating sequences
programme cycles
adjustable ventilation rate 10 to 100 % (only INCUCELL V)
manual control of the air flap (the suction and air exhaust only INCUCELL V, the air exhaust only INCUCELL)
keyboard blocking
door opening control
Division according to volume:
Division according to volume: