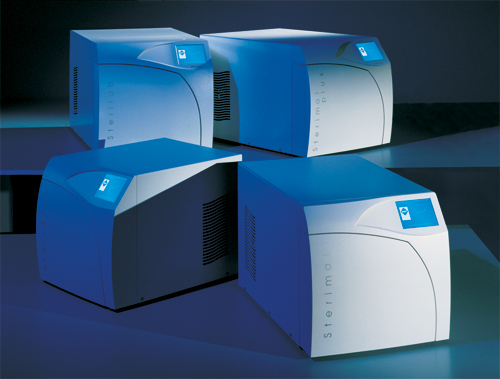 BMT is the leading manufacturer of high end medical and laboratory equipment including dental sterilization equipment, steam sterilizers and dental X-ray units. Our sterilization equipment is effective, efficient and optimized to help you deliver excellent service to your patients.
Features of Our Dental Sterilization Equipment
We offer the best table-top steam sterilizer for private dental surgeries. For instance, STERIDENT, is an exceptional table-top sterilizer that is used by several dentists to sterilize all operating instruments. It satisfies the most demanding sterilization requirements with its user-friendly operation and power.
Dental surgeons involved in jaw-bone surgery and fixing of dental implants require top quality sterilizers; that is why we produced the UNISTERI sterilizer. It has the capacity to sterilize both operating fabrics and instruments.
We also manufacture and supply high end sterilization equipment for large dental clinics and private consulting rooms. These sterilizers allow you to prepare all instruments in a central location. Consequently, you can save cost on maintenance, staff and overheads by using a single steam sterilizer.
Advantages of Using BMT Dental Sterilization Machines
* Flexibility and Customization
Our company has a highly developed design, development, production and after-sales service network that can be used to meet all our clients' peculiar needs and desires effectively. We also have a very close relationship with subcontractors that can provide all the wrapping materials and accessories you need for effective sterilization.
* Consistency and Durability
We manufacture all our equipment to meet and exceed all quality standards. Our quality management system complies with EN ISO 9001: 1994 as well as EN 46001. Our production facilities are certified by the International Standards Organization. Therefore, you can use all our equipment with an assurance of durability and consistent operation.
* Efficient Customer Service
We have trained, qualified and committed service personnel who provide efficient customer service to all our clients. We build a long-term relationship with our clients and we continue to monitor the performance of your equipment so you can get the best value for your money.
For more information about our dental sterilization equipment, call us now or send us an email. You can also request for a free quote for any of our equipment or services.