In 1910, neurologist Mstislav Markovich Fyodorovich (1882-1954), a Russianized Polish, arrived to Tashkent, today the capital of Uzbekistan, at the invitation of the director of the municipal hospital Jakob Magnetstein. In 1918, he established a municipal physiotherapeutic clinic, which was later, in 1926, transformed into the state physiotherapeutic hospital-sanatorium and it received his name, although people have called it the "Clinic of Fyodorovich" since its inception.


The clinic was founded in a place where the spring of water has been established for ages, whose therapeutic effects were investigated by M. K. Fyodorovich, confirmed in the treatment of a number of diseases and was brought to the attention of the broad masses of the population in the former USSR.For outstanding achievements in the recovery of population, for his great contribution to the development of health and medical science, the organization and development of physiotherapy services in Uzbekistan, M. M. Fyodorovich has been awarded with several high state honours. In 2015, the hospital was privatized by a private investor, the son-in-law of one of the richest people in the world, Alisher Usmanov, who ranked 118th according to Forbes in 2018.


The Clinical Sanatorium, located in the centre of Tashkent, with its facades reminding of the era of its foundation, continues to develop the best traditions of home medicine, studying and introducing the experience of foreign medical institutions. The Clinic of Fyodorovich, after a series of adjustments and extensive refurbishment completed in July 2019, provides a wide range of diagnostic and treatment services at the highest level, while using premium facilities from leading manufacturers from the Netherlands, Germany, Italy, Switzerland, USA, France, etc. A room for washing, disinfecting and sterilizing instruments and medical devices was equipped and put into operation in the course of the refurbishment. The room, which was unfortunately planned only at the last minute, was completely equipped with the GW50 water treatment plant from GoldmanWater s.r.o. Prague, with the washer Uniclean SL M 9-1, Unisteri® 636-1ED steam sterilizer, Stericell® 222 hot air sterilizer and Elmasonic S 300H ultrasonic washer. The installation was successfully completed by a service technician of our Moscow office.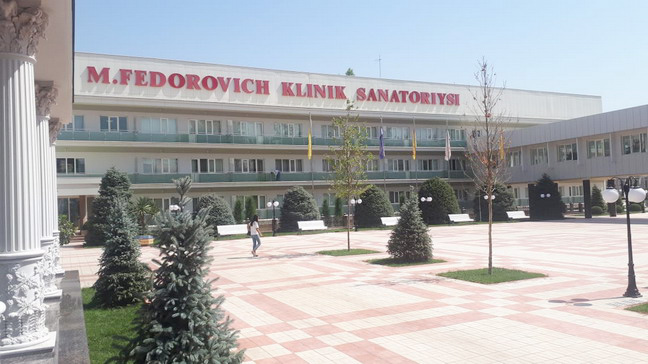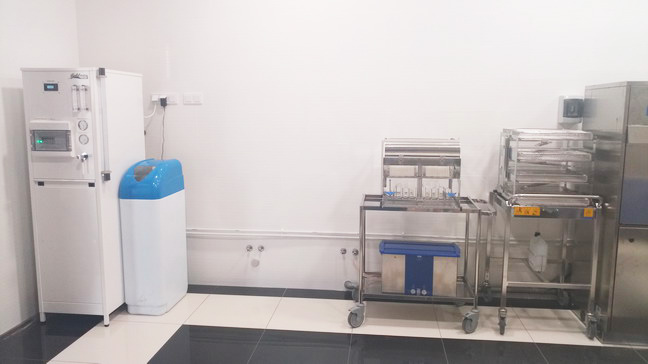 09. 12. 2019