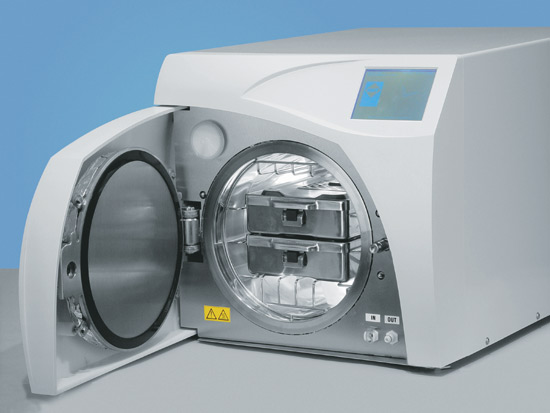 Since 1954, MMM Group has been serving the medical community with its high quality sterile processing systems. The company has always been focused on promoting good health among people around the world. MMM Group supplies a wide range of sterilization and disinfection products and services.
Our products offer numerous benefits for many different branches in the healthcare industry, including hospitals, research institutes, pharmacies and other medical facilities. For over 5 decades, MMM Group has been representing high quality and innovative products and services in the healthcare industry.
Heat Sterilization Process - High Grade Sterilizers
MMM Groups deals in a high grade line of Stericell Heat sterilizers. This line of products can be effectively used to achieve a quick, accurate and perfect process of heating, sterilizing and drying in the medical facility. These products can achieve the sterilization effect through forced circulation of hot, dry air at a specified temperature and exposure time.
Most of the time, the temperature ranges between 160-180 degree celsius. It is applied during exposure time which remains between 30-60 minutes. It depends on the nature of use and application. The heat sterilization process is carried out in a closed pressure chamber manufactured from stainless steel.
The basic operation principle is based on fine air circulation. This can be achieved by means of a high grade fan in an electrically heated chamber. This is a very unique system of air circulation which ensures fine heating and quiet run of the samples. The chamber has a two jacket construction. Even the microprocessor has adaptable automatics to ensure precise run of the processes, homogenous distribution temperature and short recovery time.
For many years, MMM Group has been completely dedicated to providing the medical community with high grade sterilizers and other medical devices. We are proud of our exceptional customer service and high quality products improving patient care and safety.