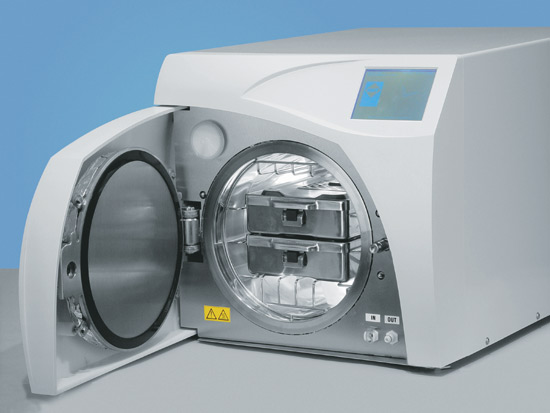 For over 5 decades, MMM Group has been producing, developing and delivering a wide range of hot air, chemical and steam sterilizers, incubators, stainless steel furniture and laboratory drying ovens for a long time. Both our services and products have been trusted by thousands of customers around the world. Our steam sterilization products have always been appreciated for high grade construction and effective sterilization process.
Steam Sterilization Products from MMM Group
MMM Group offers both small and large steam sterilizers. Both types of sterilizers use a high quality steam sterilization process using saturated water steam at a specified pressure, exposure time and temperature. In most cases, the temperature ranges between 121-134 degree celsius. The exposure time ranges from 4 to 60 minutes.
However, this will depend on the nature of use and application. The sterilization process is carried out in a closed pressure chamber. This chamber is manufactured from high end stainless steel. Customers don't need to connect these sterilizers to discharge piping or water supply.
Due to the high quality sterilization process, our sterilizers have been extremely popular among customers. We have been able to build a strong reputation in the medical community, and continue to offer exceptional products with excellent customer service.
Our Customer Support
Every medical device requires proper certification and needs to adhere to large requirements. This ensures safety of the patients and improved health care. Most of these requirements relate to common operation, checking particular operation properties, permanent securing and montage.
Conformity with high medical standards and high quality results can only be achieved by a company offering exceptional customer service. Both our high quality products and services are extremely popular among customers around the world. Our abilities, creativity and experience allow us to completely satisfy your needs. MMM Group has always been a leading supplier of medical devices for various applications throughout the world.