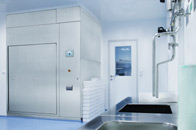 Equipment deliveries for clean premises make high demands on GMP and other specific standards compliance and application, regardless of the field of use. In pharmacy, for example, deliveries involve the field of manufacture of substances, solid, soft and liquid dosage forms, not forgetting even special laboratories. We have prepared a number of heat technology, hot air and steam sterilization and depyrogenation products allowing installation to clean premises with high demands on the environment quality.
Clean premises are defined by purity of air (number of particles and microorganisms and their size), temperature, humidity, and pressure. They prevent contamination of people or products and provide for dust-free, sterile environment. Clean premises are formed not only by special construction elements and air-conditioning systems but also by devices you can find in our product portfolio. They have been designed and constructed for specific fields of use like electrical engineering, pharmacy, or health care, in accordance with appropriate standards and regulations.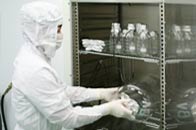 Genetically modified mice models have become a key tool in basic and biomedical research. Genetic defect models creation and drug and toxin effects evaluation allow us essential questions answering in the basic and applied research. Such research would not be possible without special laboratories and animal breeding facilities. In this industry, we offer not only decontamination of cages, solid metallic, plastic and glass materials in high-capacity washing and disinfecting automatic machines, but also steam sterilization to sterilize the food, bedding and cages, and decontaminate materials and wastes from BSL-3 and -4 laboratories in steam sterilizers of capacity up to 1,500 liters.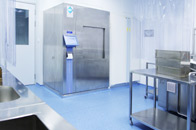 Hot air sterilizers can be used in all laboratory, industrial, pharmaceutical and research applications. We offer models suitable for depyrogenation that can serve for materials preparation in technological production procedures. Depyrogenation is a procedure when high temperature (250-300°C) is applied for a determined period of time, which reduces the number of bacterial endotoxins (pyrogens) by 3 orders at least.
Our technology adjusted for use in clean premises complies with all legal requirements for application in such sophisticated industries. Deliveries of our devices include installation at the site, FAT SAT testing and IQ, OQ and PQ validation of the devices delivered, including the documents issued by our Accredited Laboratory. We also offer the user operators' training, service, spare parts provision and device maintenance.
What does our difference consist in?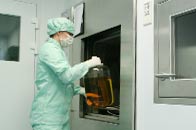 Production and development of unique heat technology devices intended not only for laminar flow cabinets but also for special laboratories provides you with a unique solution. Our development facilities with a high number of qualified specialists and the latest production technologies warrant you a quick and high-quality elaboration of nearly all demands.
Do you prefer your own solutions?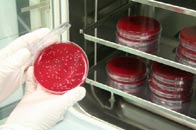 Lately, we have taken many specific steps on our road to become a solution provider. Only the ability to understand our customers' needs and the relevant processes in their work using our technology allows us to create and offer tailor-made solutions. Solutions are based on the comprehensive satisfaction of individual customers' needs through professional services. We maintain a day-to-day dialogue between our customers and our experts on the one hand and our developers on the other hand. A functional relation between the design, equipping and conception of units and the operating procedure, man and the environment, forms the basis of our orientation on the market.
What do we offer to you?
Through individual approach, we will help you to find new solutions in the field of applied research, development and production. We provide for production of atypical heat technology and steam sterilization models to meet all your needs. We offer a number of services, commencing from consulting up to validation, being backed by the world MMM Group of companies bringing you great valuable experience in high-tech solutions and technologies.
Read more about the individual types of products and comprehensive services on offer in the following sub-sections!