The MMM group is a market leader in the supply of sterile processing units. Our main focus is to actively promote better health since 1954. We offer a wide variety of disinfection and sterilization services and products used in hospitals, laboratories, scientific institutes and pharmaceutical industry. At BMT medical technology s.r.o we produce, develop and deliver an array of chemicals and hot air sterilizers, incubators and laboratory drying ovens. Our excellent services and top-class products are well known by many customers all over the world. Our creativity, experience and abilities enable us to satisfy our customers' requirements. Our sterilization equipment are classified under health services, pharmaceutical and laboratory industry.
Sterilization equipment for health services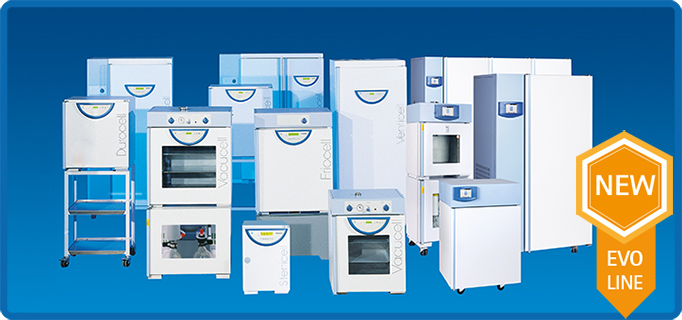 Small steam sterilizes
Sterident- This is a steam sterilizer made up of a 15litres volume chamber, representing a totally new generation of smaller steam sterilizers that comply with the standards requirements. STERIDENT sterilizers are ideal for sterilization of materials, instruments, plastics and textile meant for steam sterilization in the health facilities, laboratories and veterinary clinics.
Hot air sterilizers
STERICELL-this equipment is characterized by a fine and quiet run air circulation inside the chamber. STERICELL can be used in achieving a safe and perfect heating, drying and material sterilization in laboratories. The chambers come in different sizes including 22, 55,111 and 404 litres. This equipment offers precise regulation, top operation comfort and temperature equalization in the chambers thus suitable for accurate procedures and tests.
Laboratory incubators
INCUCELL-this is a high- tech incubator suitable for the safe treatment of microbiological cultures. This equipment does not produce any noise and provides soft air convection in the chamber. INCUCELL line is commonly used in microbiological and biological labs, food processing industries, duality testing in pharmacy and testing in the veterinary medicine.
Laboratory ovens
These are sophisticated systems used for heating and drying materials through a reliable and accurate run of different processes. Laboratory ovens come in an array of sizes ranging from 22litres to 707 litres, with forced or natural air circulation. Lab ovens with forced air include, VENTICELL and those with natural air circulation are ECOCELL and DUROCELL.
BMT technology s.r.o is a dynamic company with flexible and modern management geared towards satisfying customer's requirements. We are the leading suppliers of sterilization equipment in the health sector.