STERIVAP is the right choice for smaller health care facilities as well as for all the central sterilization facilities, specifically designed for economic use of utilities.
A high standard of production, up-to-date electronics and quality materials are the standards that STERIVAP devices adhere to as a matter of course, recognising the need for an extraordinary level of safety and reliability.
The company BMT a.s. holds the certificate to provide a complete system of duality management:
According to EN ISO 9001, EN ISO 13485
For the purpose of proving the declaration of conformity according to European Directive No. 93/42/EEC making possible the export of medical devices to EU
For production of pressure device according to ASME Code making possible for BMT Medical Technology s.r.o. to export to the USA
For production of pressure devices and steam generators AQSIQ making it possible for BMT Medical Technology s.r.o. to export to China
Certificate of the Accredited laboratory No. 1325
massive pressure sterilization chamber with heated jacket, door and built-in steam generator are made of high-quality stainless steel, applied materials AISI 316 Ti and AISI 316 L
gradient bottom of sterilization chamber for perfect drying
ground inner surface of the sterilization chamber, coarseness Ra 1,25 μm (Ra 50 μinch)
perfect thermal insulation of sterilization chamber with special insulation layer Rock wool in thickness of 125 mm and outer insulation jacket made of dip galvanized sheet for substantial reduction of heat losses and easy cleaning and maintenance
all sterilization chambers are as standard, equipped with two easily accessible inlet connections for validation according to EN 285+A2 in diameter of 25 and 50 mm
stainless steel frame able to be divided making it possible for the sterilizer to pass through a door, minimum of 1 000 mm wide
motor driven doors of sterilization chamber with unique spring-loaded mechanism, with double safety door protection (safety strip and clutch)
integrated steam generator is made with heating elements as a standard of stainless steel
piping distributions conducting steam into the sterilization chamber are made as a standard of stainless steel, valves are made of brass
all piping distributions are thermally insulated
high-performance, noiseless suction pump for higher efficiency and reliability (two-stage for types 636 to 669)
single, mechanical filter on supply water inlet for protection of the valve and suction pump
bacteriologic filter for vent of the sterilization chamber (0.1 µm)
integrated drain – due to dampness elimination in the device space all pipes are led to one common sump
single and double door (interleaving) type (type 446 – 6618 vertically and type 9612 – 9621 horizontally sliding doors)
stainless steel cover sheets are reinforced by a frame ensuring an extended working life in comparison with other usual designs
easy access to the device is ensured by door lockable panels
reinforced stainless cover sheets for quiet operation
special divided double chamber jacket of sterilization chamber for better and more accurate course of sterilization chamber with an independent and stable chamber pre-heating lowering consumption of demi-water ca 20%
integrated device for supply water saving, lowering consumption of operating cost by up to 15%
steam generator with microprocessor automatic control and unique design of steam generator with big capacity and automatic desalination ensures short times of sterilization cycles and permanently high steam quality
PLC consisting from two built-in microprocessor control systems (Master-Slave) with own senzore for independent evaluation, control and documentation of operational cycles
ergonomic positioned control panel at eye level, away from thermally exposed zone
technology of touch-screen display 8.4" ensures transparent and easy operating on the loading side
on unloading side (in case of two door type) of the device the LED display with a possibility of monitoring of actual working phase and pressure in the sterilization chamber
"emergency stop" function integrated into the kontrol panel
built-in printer for documentation of sterilization processes
system of chip cards
possibility of language selection for communication with the device
transparent digital description of steam pressure in the jacket of sterilization chamber and in steam generator, pressure and temperature in sterilization chamber (reference bottle)
clock – indicator of the remaining time of the program and the real time indicator
history of protocols – optional memory SD card allows storing of up to tens of thousands protocols
print of error protocol with the record of all parameters at the moment of defect for a possibility of fast and remote service
visual and acoustic signalling of states and processes
standard batch counter and another optional daily batch counter.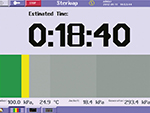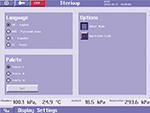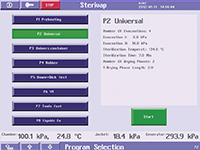 The sterilizer is standardly equipped with "Preheating program" (134°C/1 min).
Standard, validated programs:
Unwrapped tools 134°C/4 min
Wrapped materials 134°C/7 min
Wrapped materials with intensive subsequent drying 134°C/7 min
Wrapped products of glass, rubber and plastics 121°C/20 min
Special programs with parameters according to the customer´s specifications:
Seven free programs adjustable at the producer for individual software facility according to specific needs of a consumer:
Prions 134 °C/60 min
Disinfection 105 °C/20min
Solutions in open bottles – 121 °C/20 min, spontaneous cooling
Arnold 100°C, 75°C
laparoscopy, alloplasts, plastic materials, optics, ...
Programs according to specific requirements must be validated at the customer's! Top safety in solution sterilization – apart from standard working and safety procedures and processes is sterilization of solutions controlled as well as by three independent systems –temperature and pressure check in sterilization chamber, temperature check in reference bottle and minimal necessary time of sterilization cycle. Only when meeting all the cycles mentioned-above will the program declare itself to be complete. The system will then allow the chamber door to be opened.
Standard testing programs for routine testing:
Vacuum test – test of the chamber airtightness, duration of equalizing phase is 5 min, test duration of 10 min
Bowie&Dick test 134 – test of steam penetration, 134°C/3.5 min
independent documentation of working cycles with pressure and temperature recording, allowing the storage of the last 10 records in the sterilizer memory (up to tens of thousands optionally – SD card)
connection to a PC and storing the records in the computer memory by means of the "Printer Archiv" software
connection of the sterilizer to a computer network (LAN) together with the software application Ecosoft and DP 3.5
integrated printer allowing to select one of two graphic outputs
Automatics PLC control is equipped with a wide choice of software for easy check, maintenance and trstiny (interactive piping connection chart, testing programs enabling the testing of safety elements of the device, calibration adjustment etc.).
Software facility can be extended and modified by means of chip cards system and special service software.
Extensive accessories program is available for the sterilizers – more than 60 other optional specific accessories. The system of manual loading of materials or system of transport and charging carriages is adjusted to the sterilizers size, optional container system and sterilization baskets.
The sectional principle enables building of the device in stainless steel partition walls. The mirrored version of the device allows uniting two service areas into one.
The sterilizer can be equipped with a flexible temperature sensor PT 100 for sterilization of solutions.
If compressed air and/or demineralized water are not available, we offer delivery of a compressor and/or a water purification system.

See more for Optional Equipment >>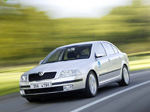 In addition to the device supplies, we offer other range of services related to the development of central and operating room sterilizations
counselling and project drawing including the logistics and capacity calculation;
turnkey device deliveries including the individual information systems;
The ability of the sterilization processes to be validated and recorded is one of the conditions for their quality assurance. For these pruposes, the users of STERIVAP steam sterilizers are also offered a new service - Validation - which allows proving the compliance of the appropriate standards EN 285+A2 and EN ISO 17665-1 with the device parameters. The technical measurement are performed by own accredited testing laboratory.
Service and support for the equipment itself and for the users are covered by world-wide network of contractual organizations.
BMT Medical Technology s.r.o. We organize regular training of service technicians and measure their ability before issuing a special certificate showing their ability to carryout service operations.
We have an extensive network of recognised worksites connected to a HOT-LINE service, this ensures a quick reaction to client's questions and requirements. In order to ensure a good quality service to the user and the possibility of fast service intervention we have developed a special auto diagnostic program.
We offer ON-LINE internet diagnostics and monitoring of sterilization device (RMS), which provides fast and direct communication with instrumentation and ensures a continuous, problem-free operation of the equipment within its installed site. This all guarantees low cost operation and long operational life of the system.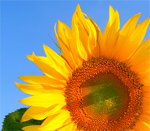 The device meets all present ecologic requirements. It does not burden the working conditions and environment. The outer cover of the insulated jacket of the sterilization chamber is manufactured using galvanizér sheet with a quality insulation beneath. This substantially reduces the thermal losses
therefore saving electric energy. As standard the equipment has a built-in device which saves up to 15% of the water requirements consumed by the vacuum pump. A uniquely divided double chamber jacket with a steam system allows pressurization of the sterilization chamber, this reduces the demi-water consumption by approximetly 20%. The steam generator is controlled by an automatic microprocessor system and as a standard it is equipped with a clarifying device.
In production we monitor the quality of the materials ensuring a long operational life of the device.
The equipment is fitted with additional components that cool the waste water to a pre-set temperature before it enters the drainage systems. The production of the equipment and
its process cycles are all based on environmentally friendly methods.
All the substantial parts of the unit and packaging are recycled.
The unit is made up of 95% steel, 4% of other materials, 1% electric material and plastics. Ecologic liquidation is performed after the disassembling by the authorized person in accordance with EU regulation, which meets the Regulation WEEE (Waste Electric and Electronic Equipment).