UNISTERI HP IL
Efficient, intelligent, exceptional
Steam sterilizer UNISTERI®HP IL represents a sterilization response to challenges of micro-organisms in the lab. Nutrient media, solutions in open or closed bottles, highly pathogenic samples of micro-organisms, solid or porous materials or materials sensitive towards pressure changes, contaminated material, used filters, animal boxes, animal food, food and other materials – all these items set the wide spectrum of our requirements towards materials that may be quickly, perfectly and reliably disinfected and sterilized by the steam sterilizer UNISTERI®HP IL.
UNISTERI®HP IL – variable use, modular construction of the steam sterilizer with wide range of its use
rapid, powerful, intelligent, exceptional
saving of space, economical media consumption
mobile – can be integrated in a furniture unit
optional steam source – internal, external, or combined
single-door and double-door (passing-through) type
unlimited number of applicable programs
built-in chip card system
separated system of cycle control and registration
flexible PT 100 sensor for sterilization of solutions
built-in printer and interface for PC connection
allows validation according to EN 285+A2 a EN ISO 17665-1.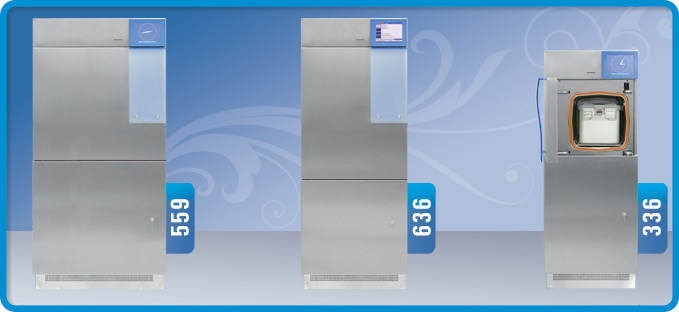 Single door version:
Double (passing through) door version: