With the continuing issues and concerns associated with Coronavirus SARS CoV-2, we are doing everything we can to both protect MMM Group employees, customers and partners, and minimize the risk of disruption to the Group's business.
We have also taken responsibility for our employees, providing them with the necessary equipment that will enable them – wherever possible - to work from home or remotely for the time being. You can still reach your contact persons as usual but ask you for understanding in certain processes are different than usual.
Our manufacturing is currently not affected and we took severe measures to keep our staff well protected in order to remain operational as long as possible. Therefore, we are able to supply products all across our product range to this date.
Our customer service is also ready and available for our customers and will remain your partner on-site in this difficult time. All our staff is specially instructed regarding hygiene and safety measures in order to protect both clients and staff.
For your information, with regards to this situation, we informed all employees within MMM Group about the following guidelines:
Meetings, events, trade fairs, etc. are reduced to the absolute necessary level. Instead, meetings should be conducted virtually with the appropriate tools such as video conferencing, etc.
Foreign business trips to risk areas (in accordance with the WHO and German RKI guidelines)outside the home country are to be avoided.
Foreign business trips in general (non-risk areas) are to be avoided and only permitted after carefulconsideration and in consultation with the management (incl. intercompany travel).
Accumulations of people even within the company are to be avoided.
In case of symptoms or suspicion of an infection or contact event with a confirmed Coronavirus SARS-CoV-2 case, immediate absence from workplace and information to HR department required.
External visits - regardless of their origin - to the sites must be suspended until further notice.
Mobile working (from home) for areas where it is possible should be implemented immediately with immediate effect - in coordination with the respective business unit manager.
International Area Sales Managers have to suspend foreign trips and work from home / mobile working.
Even in these difficult times, we remain a reliable supplier for you as always, and we will continue to provide you with the best possible support.
If you have any questions at all, please do not hesitate to get in touch with your contact person. You can reach our team as usual by the known mobile phone numbers or email address.
This regulation applies until further notice. We will inform you promptly about any changes.
In the meanwhile we wish you, your families and colleagues the best and especially good health, as we progress through these challenging times.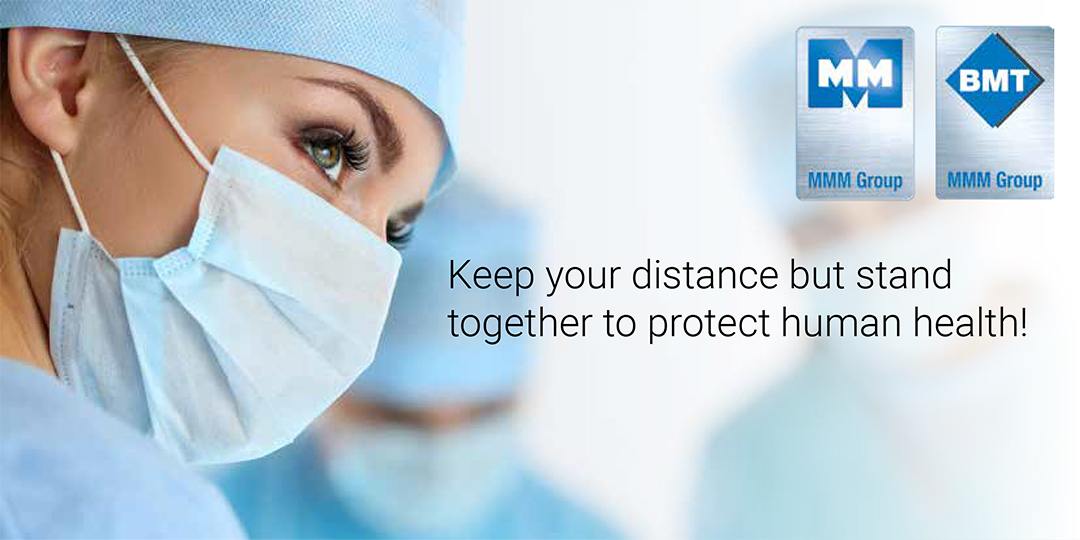 ---
06. 04. 2020