Our subsidiary BMT USA, LLC has been our very successful base in the US and Canada for many years. Thanks to their production, sales and service activities, since 2014 alone, we have sold hundreds of STERIVAP and UNISTERI steam sterilizers to the USA and Canada, as well as several dozens of chambers and mechanically complete bases of steam sterilizers, to complete assembly in Monroe according to the requirements of local customers.
Our American colleagues are also very creative and they successfully develop their business in the market. In addition to steam sterilizers, many years ago they added pure and super-pure steam generators for laboratories and the pharmaceutical industry to their range, which already work for hundreds of customers. An interesting and permanently requested application of steam generators is their use for ecological sterilization of stainless steel beer kegs before their repeated filling in many American breweries. In addition to this activity, we also managed to develop cooperation with a company producing automatically controlled water jet meat slicing systems, for which we supplied goods worth more than USD 3,500,000 in the last three years alone. This is a device similar in size and technology to a steam sterilizer, made of stainless steel and equipped with a robotic automatic system for carving meat of specified shapes and sizes and removing scraps and residues.
In the USA, our company is among the most successful suppliers on the market, and thanks to this, we already have the first orders for 2024, which represents an important element of stability and success for the business of BMT USA.
Our most important market segment is supplies for the top and best-known pharmaceutical companies not only in the USA, but also in Canada and China. This year, our sales territory will be expanded to include Australia, and deliveries to other countries are being prepared. We have already acquired equally interesting, high-end and well-known customers in the USA and Canada for hundreds of our temperature cabinets for laboratories and industry.
A nice example of our close and active cooperation are the orders for which we deliver, according to the requirements of BMT USA, a "mechanically complete" package of parts based on Sterivap HP IL (chamber, frame, generator, etc.) and in the BMT USA they use it for completion of a unique sterilizer according to the requirements of demanding customers. In the photos, there is such an example of a steam sterilizer with a super clean steam generator assembled on the basis of the Sterivap HP IL 9612-2 base, with a selling price of almost half a million USD.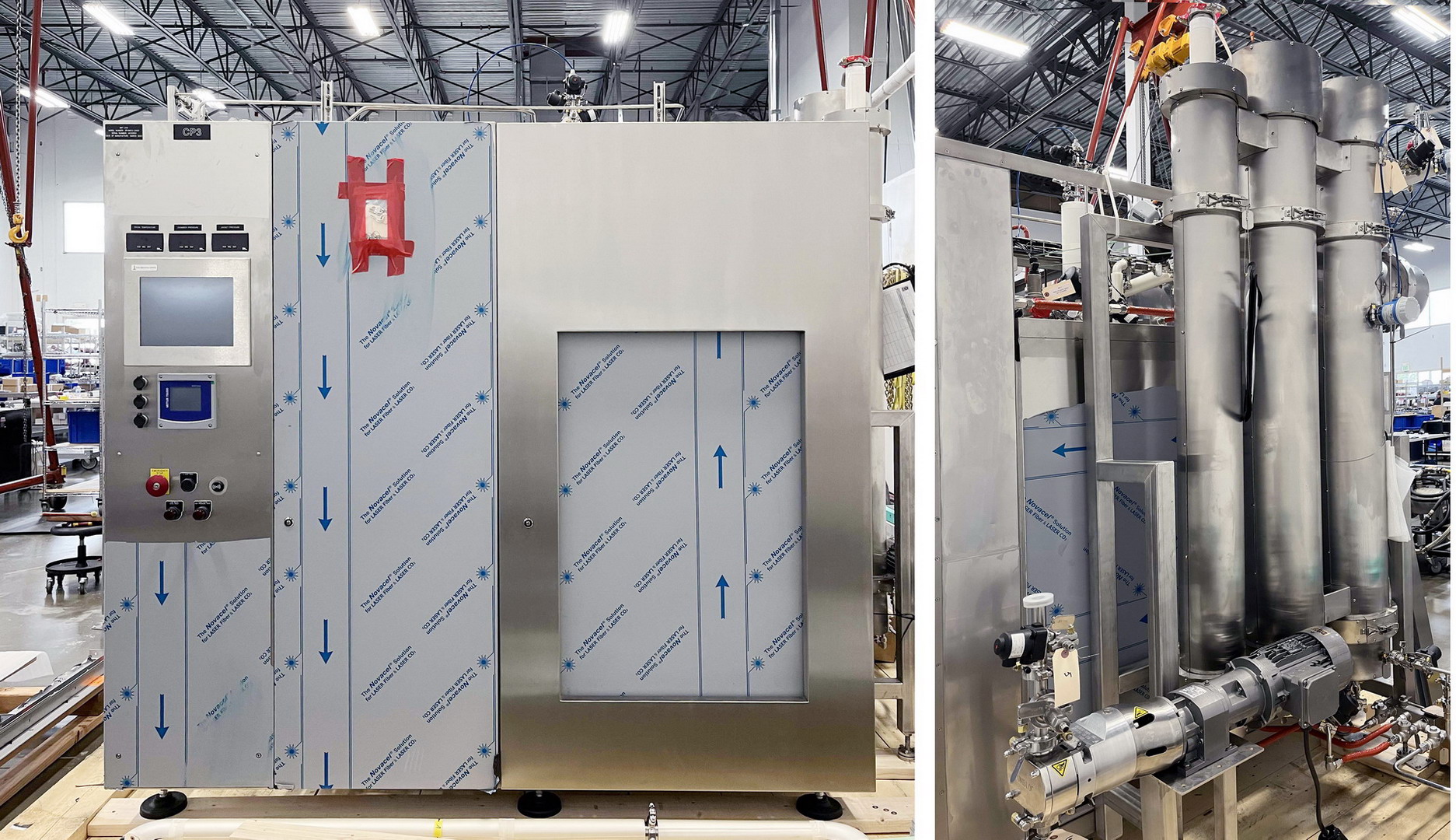 22. 9. 2023