20. 2. 2013
Another year of popular exhibition of health engineering Arab Health was held in Dubai on 28 –31 January 2013 . The extent and importance of the exhibition annually increases and at the present time it is the second largest exhibition in the world, following the Medica exhibition in Düsseldorf. The Near East and Central East region with main markets in Saudi Arabia and United Arab Emirates dynamically develops again and significant investments are performed even in medical and health care field. The importance and seriousness of the event was supported by its official opening with personal participation of His Excellence Sheikh Mohammad Bin Rashid Al Maktoum, Vice-President and prime Minister of the United Aram Emirates and the Sovereign of Dubai.

Thanks to supplies of devices performed in the previous year, the MMM Group further strengthened its position in this area. In the common booth of BMT and MMM, our guests had a chance to see such exhibits as tool washer Uniclean SL M10-2, steam sterilisers Unisteri HP 636-1 ED and Selectomat PL 669-2 ED, demo-panel Sterivap HP and software work site for monitoring of work flow of tools in the central sterilisation department - Ecosoft. Using a large-scale photographs, we presented our abilities to perform even large projects like central sterilisation departments on turnkey.

Our common booth was visited by many our local business partners and clients. Most of them were our clients from Saudi Arabia, where we supplied goods for over 2,5 mil. Euro in 2012. Thanks to the above mentioned results, our local partner the company Attieh Medico Co., which we have co-operated with for over 13 years, became our most successful dealer in the history just for the second time. The executive manager of BMT, Mr. Ing. Milan Krajcar presented the award to the hands of the director of the company Attieh Medico, Mr. Dr. Mohammed El Rass. It is him – together with management of the department for sale of steam sterilisers, Ahmed Elotoum and Mohammed Al Hammouri – who arrange our significant common success.

At the present time, the MMM Group represents one of leading suppliers of sterilisation devices for the Saudi Ministry of health care and strong group of private hospitals. Many our perspective guests arrived from local emirates and Oman, where our market share permanently grows thanks to our partner, the company Al Mazroui. Traditionally, there were also high numbers of clients from India, Pakistan and Iran. There also increases the interest in supplies to Iraq.

There were also guests from Georgia, Russia, Morocco, Algeria, Tunisia, Libya, Egypt, Yemen, Qatar and other countries. We are really very pleased that more visitors from African countries arrived to the exhibition this year – for example guests from Tanzania and Nigeria. This is the area with high perspectives for the future as well.

The exhibition Arab Health 2013 helped as again to further develop our current business and personal relations, to present our devices and services to wide group of clients and we succeeded to obtain new perspective contacts that can help us in development of our business and service activities in this area in the forthcoming months and years.

Photos: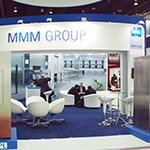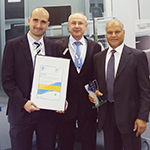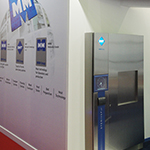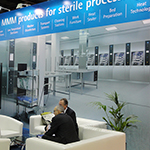 ---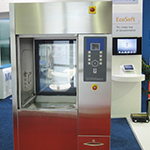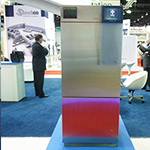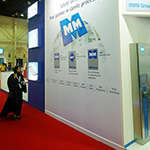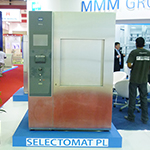 ---