At the end of September, the traditional Arablab fair took place in Dubai, which is the main laboratory fair for the entire Arab world and South Asia. There we can meet partners from Africa to the Middle East to India and Bangladesh.
In the field of heating technology, we have been represented by the company BDH Middle East LLC for a long time on the local market of the United Arab Emirates. That is why our devices were part of their impressive stand at this fair and we were able to use the facilities of a capable local team. New this year was the projection of our supplied videos on a large screen, so visitors could watch videos from both our BMT and MMM MC YouTube channels, which then opened up other possible topics for discussion.
The number of visitors to the fair was high and we can once again talk about success. We were able to talk for a long time with many of our current partners and look for new opportunities in markets where we are not active. At one point, for example, business partners from Egypt, Jordan, Saudi Arabia, Syria, India and Bangladesh gathered at our place. It was also a great opportunity for them to discuss the news from their local markets and share their experience with our products.
The Arablab fair remains the main laboratory event for the entire region, and we will certainly participate in it in the years to come.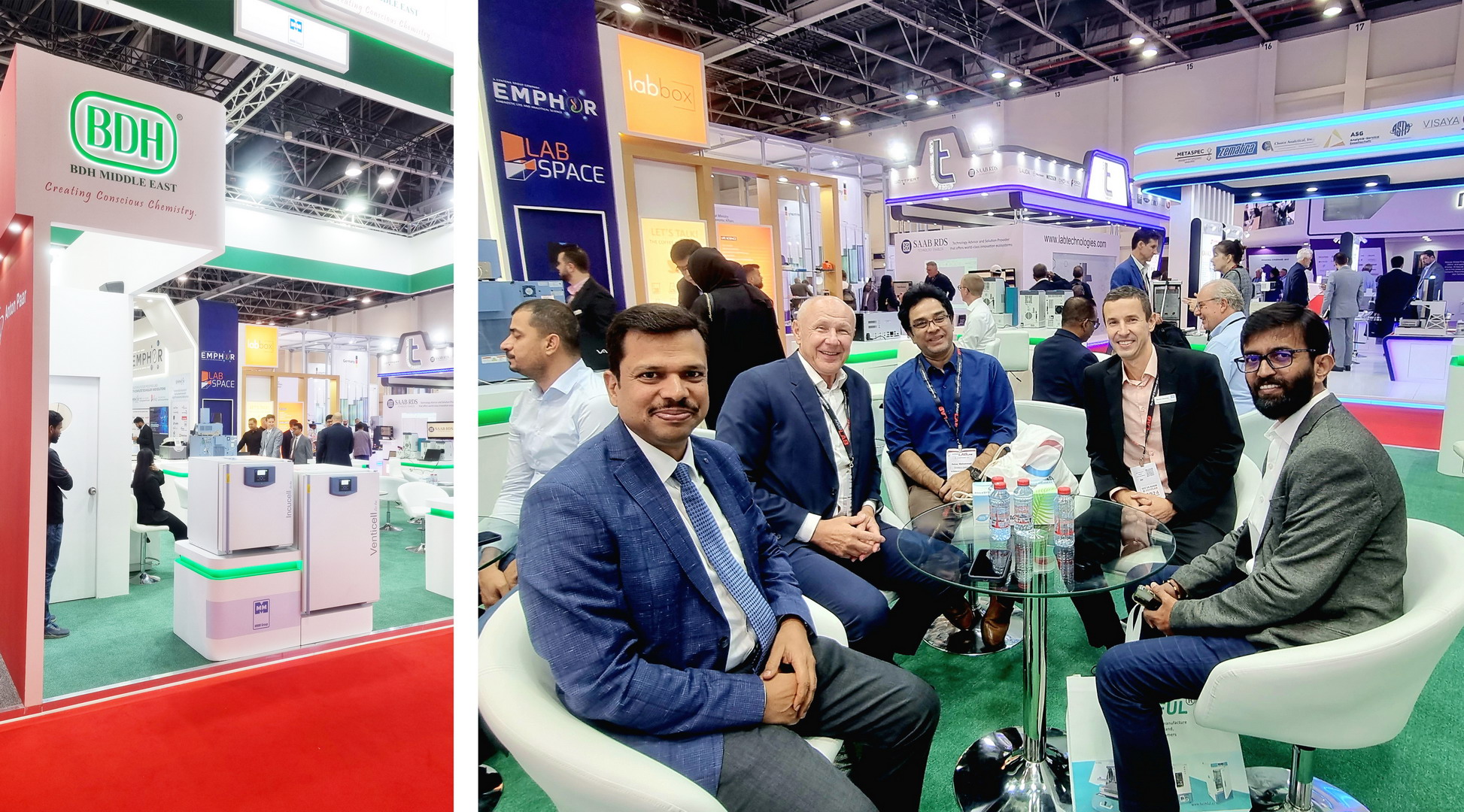 17. 10. 2023