19.12.2011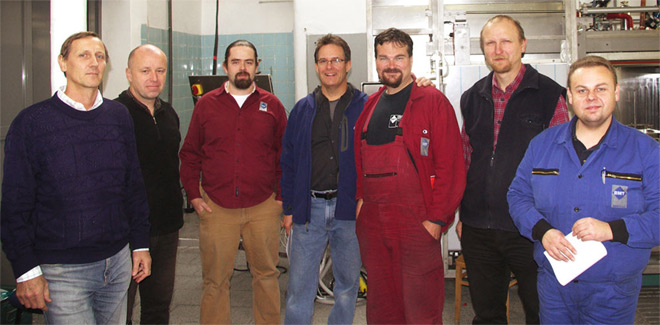 This year, we inflected the name of the city Baltimore in the USA into many different cases. Our subsidiary firm in the USA acquired a prestigious order through its dealer in Baltimore for 13 sterilisers for National Cancer Institute (NCI) laboratories – the national research institute with headquarters in Frederick, Maryland. BMT-USA offered its devices, prepared according to cGMP (International Code of Good Manufacturing Practice) rules, with process management of sterilizers using Allen Bradley automation. The entire order was produced and tested in Brno and subsequently shipped to the site.
Up until now, we only encountered this class of devices during the design and manufacture of pressure vessels. We began work on the order in February and progressively specified the materials, prepared production documents, acted as production consultants, cooperated with US colleagues, and managed other related affairs. The result is the shipment of all devices by the end of the year, new know-how in designing other types of steam sterilisers, as well as new friendly business relations with US colleagues. Credit should be given to the team of workers from marketing, design, production, rationalization and services, and quality management departments.

Several situational shots taken during the project are available for viewing in the photo-gallery below.

Photos: