Negotiations on co-operation in the field of desktop sterilizers supplies have been held in Iran for several years. Modern design, compliance with the European standard EN 13060 for steam sterilization, the MMM Group brand as a quality guarantee – all these features attracted the owner of the Iran company for active sales of our products in Iranian market staving for high-quality Est-European and American production.


It is a great success that we succeeded in a reference tender of the Iranian Ministry of Health Care for the supply of 24 pieces of desktop sterilizers, providing a perspective of repeated orders from the Ministry even for the forthcoming periods. The Iranian Ministry of Health is planning purchase of high quality sterilizers of class B for all the hospitals in need of desktop sterilizers. In consideration of the fact that Iran was not allowed to import large qualities of sterilizers due to international sanctions in the past, there are planned purchases of thousands of devices.


At the present time, we have already received the first order for 75 pieces of desktop sterilizers that should be supplied in three deliveries in the course of this year. In case of the business intention of our partner to develop as expected, it is possible to expect gradual increase of sales up to several hundred devices per year starting as from the forthcoming year. The sale was supported even by presentation of our devices within the scope of the Medical Fair held in Teheran, Iran, on 14 – 18 May 2014 with participation of our local partner.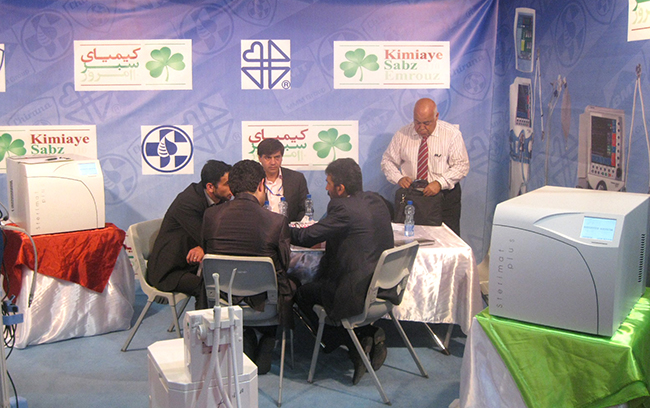 10. 07. 2014