Traditional exhibition of instrumentation and laboratory engineering for pharmaceutical industry INTERPHEX 2014, the largest in the USA, was held in New York in the end of March 2014. In consideration of business specialisation of our daughter company BMT-USA and sales success reached, it was not possible for out booth to absent from the exhibition.

Based on our experience and success of the previous years, we increase our booth a little bit and so our company became an exhibitor with the largest exhibition area dedicated exclusively to sterilisation and laboratory equipment. The exhibition area of our presentation seemed to be open and friendly and – even thanks to fresh baked cakes – many current and potential customers visited our booth. It was a real pleasure to state that – compared to previous year – there again increased the number of potential customers with an exact idea of their future needs, which provides us with better chances for future success. Probably the most important visitors were the representatives of the global pharmaceutical company Pfizer – last year we supplied them with on autoclave manufactured in compliance with cGMP regulations to the USA. The customers came to thank us for its quality and reliable functionality, but they also brought to our booth a head of the worldwide purchase department to check personally our abilities and quality of our engineering.

We used the exhibition again for further development of contacts, training and technical consultations with our local dealers. Even thanks to this exhibition we succeed to further develop and improve quality of our sales network in the whole territory of the USA. It is nice to see the satisfied dealers to help to obtain and persuade their colleagues from other territories and countries to co-operate with BMT-USA. The territory of the USA is very large and functional, flexible and active sales network is one of the most important conditions of sale success.

The new CLIMACELL 222 EVO with touch screen, a hot news in our portfolio, also attracted attention at the exhibition.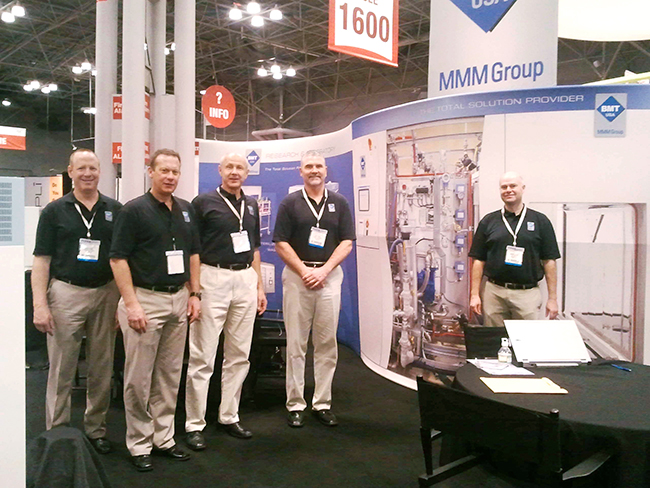 03. 04. 2014