The heating technology devices have undergone visible innovation in recent years and every innovation includes protection of proper and original solutions. The door closing mechanism represents an important construction element of the heating technology devices.


The mechanism is a part of each individual device. The original solution required the door pushing in the upper and lower part in the course of the door closing using a handle. The innovative and patented solution eliminates necessity of the door pushing in the course of the door closing. The new closure joins two movements together. In the first phase, the rotation movement catches a part of the mechanism to the door pin and then the linear motion pulls the door using the closing mechanism while the handle turning continues. The door seals the chamber much better while much less power is applied. The composed movement in the course of closing eliminated in full any friction and possible undesirable sounds. So there is a clear benefit for the clients – easier handling while closing the door.


Granting of the American patent was preceded by obtaining the European patent and also the Czech national patent before that. The whole process took over 5 years, in the course of which we had to prove that similar and earlier-patented solutions are really different and that our mechanism is innovative and it contains a unique and original solution.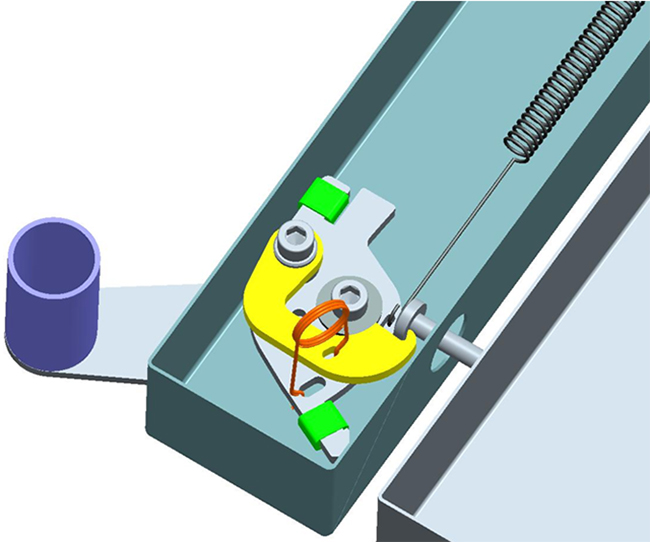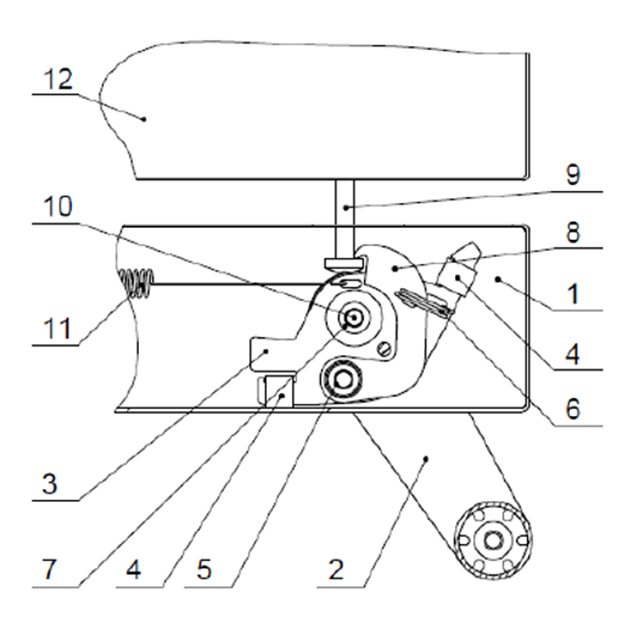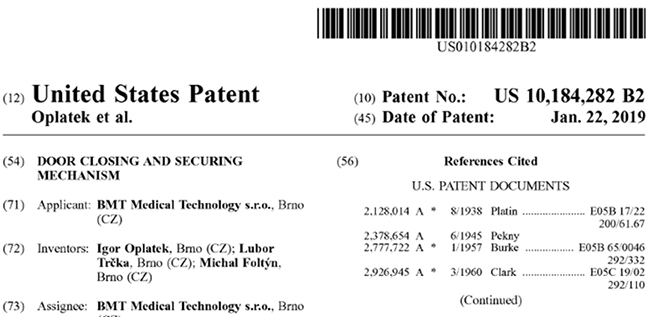 18. 02. 2019