The largest sanitary equipment show in the Russian Federation, Zdravoochraneniye 2013 was traditionally held in Moscow on 9 – 13 December 2013. And naturally, the stand of our successful daughter company BMT-MMM was present.

We presented the new item in our assortment at the exhibition – the line of instrument washers UNICLEAN SL that will extend our product portfolio in the forthcoming year. Directly at the stand, our clients had a chance to see the popular steam sterilizers STERIVAP HP E 669, UNISTERI HP 636 and STERIDENT, the hot air sterilizer STERICELL 55, formaldehyde sterilizer FORMOMAT 349 and the new instrument washer UNICLEAN SL M10. It was possible to compare us and our competitors at the exhibition and our guests really positively appreciated our exposition.

Immediately after the fair opening we were pleased to meet our first guests and our stand remained to be filled with visitors up to the end of the exhibition. It was really pleasant to hear so much praise regarding function and quality of our devices and our sales and after sales activities in the territory of whole Russia – from Belgorod up to Sakhalin. A great benefit for us was the presence of new potential clients and dealers – we met them for the first time and they reached us based on recommendations of our satisfied customers.

According to the opinion of many guests, there was unexpected drop in financing of health care industry development in approximately 40% due to preparations to winter Olympic games in Sochi. They expect similar trend respectively stagnation on that level in the following two years. The growth of investments should be re-established in 2016 again.

Thanks to our strong position and popularity of our devices in the whole Russian Federation, this year finished with very good business results and with expectations that we would succeed to keep such excellent results even in the course of the year 2014.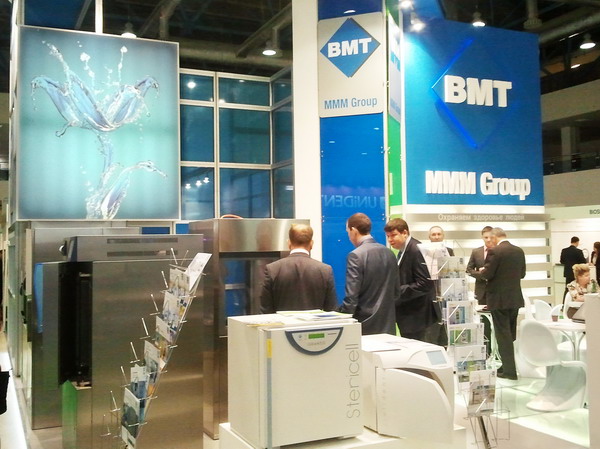 07. 01. 2014