The company MB Pharma developed a brand new top-class work site equipped in compliance with world standards. It will engage in manufacture of a new pharmaceutical preparation inducing immunity reactions against upper airways inflammations. The new hyper modern laboratories of the company MB Pharma inaugurated in presence of media in Ostrava on 27 May 2015. The new premises are located in the complex of bio-technological park 4Medical Innovations in faculty Hospital Ostrava – Poruba.

The new laboratories in Ostrava will aim mainly at manufacture of the preparation LYZODOL. It is a unique innovated preparation manufactured by a special technology from bacterial strains usually participating in upper airways inflammations development. It is a bacterial complex designed for use as a food supplement in the form of tablets soluble in mouth. The tablet contains four bacterial lysates of the strains Staphylococcus aureus, Klebsiella pneumoniae, Enterobacter amnigenus, Propionibacterium acnes, having provable immuno stimulation characteristics. Bacterial lysates are heat-inactivated autolysis-processed cultures of bacteriae, used in human bodies in case of activation of non-specific immunity mechanisms and used even for preventive improvement of striking power of an organism.

The company MB Pharma invested nearly 100 million Czech crowns to new laboratories in Ostrava. The investments aimed nearly exclusively at top-class equipment and modern technologies and they were partially financed from the OPPI funds. The laboratories are equipped in compliance with the newest trends in the branch and individual analytical and synthesizing devices were selected on the basis of strict professional criteria.

MB Pharma is a private Czech company engaged in development and incorporation of suitable biotechnological products in the market. The company history dates back to 1998. The current activities of the company include research, development and manufacture in the field of modern biotechnologies of microbiological type. The above stated activity belongs to branching arranging prosperity to companies thanks to high technological demands of the products. MB Pharma is the holder of the Good Manufacturing Practice certificate for pharmaceutical segment of production and it holds the approval of the state authority for the activities performed.

Lets believe that our supply of top-class technologies in the field of steam, hot air sterilization and thermal engineering will be the right presentation and it will serve as an excellent reference for the future decision-making of other pharmaceutical manufacturers regarding suppliers of technologies in this field.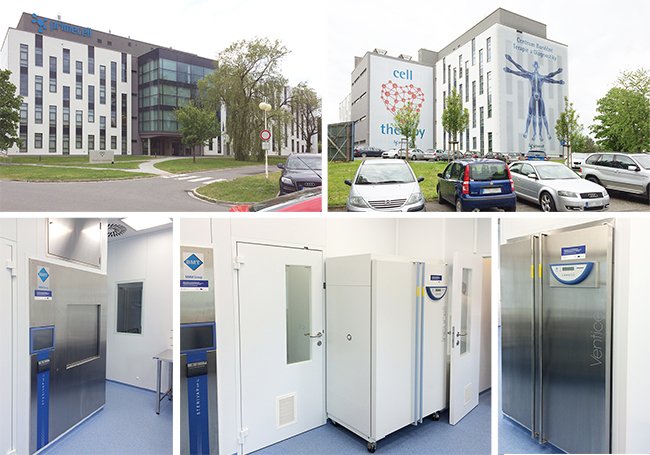 08. 07. 2015