Following year-lasting negotiations, demanding manufacture and final installation in Montreal, 82 pieces of CO2 incubators CO2CELL were handed over in March 2015. These are applied in new halls of the largest hospital in Montreal – the McGill University Healthcare Centre (MUHC).

Supplied devices of this significant order were specified in the top possible configuration with humidity measuring, high-temperature sterilization and as an extra, we prepared for this order a unique design made to measure in compliance with corporate regulations of the client. So the individual design of the devices matches the corporate colours of MUHC and each of the devices is proud to carry the logo of the organization.

At the present time, the CO2CELL 190 devices supplied have been used for incubation in laboratory institutions of MUHC. The quality and top-class level of devices is confirmed by the fact that MUHC considers purchase of other devices.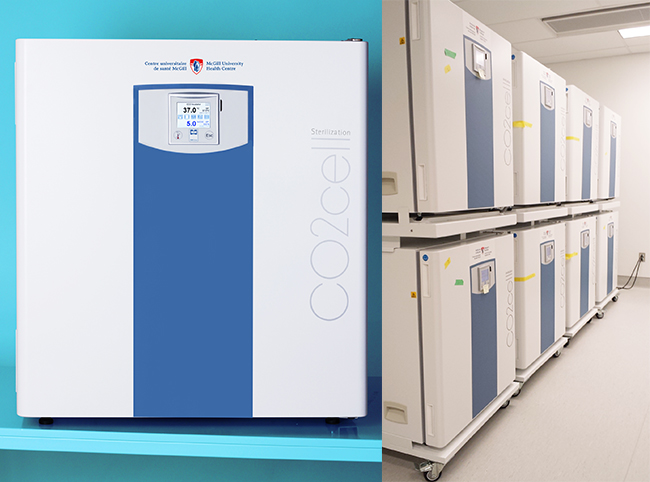 15. 06. 2015