Zdravookhraneniye Exhibition 2015, the largest medical engineering exhibition in the Russian federation was traditionally held in Moscow on 7 – 11 December 2015. Regardless current complicated situation in Russian markets, it was not possible for the exhibition stand of our successful daughter company BMT-MMM to miss such a great exhibition.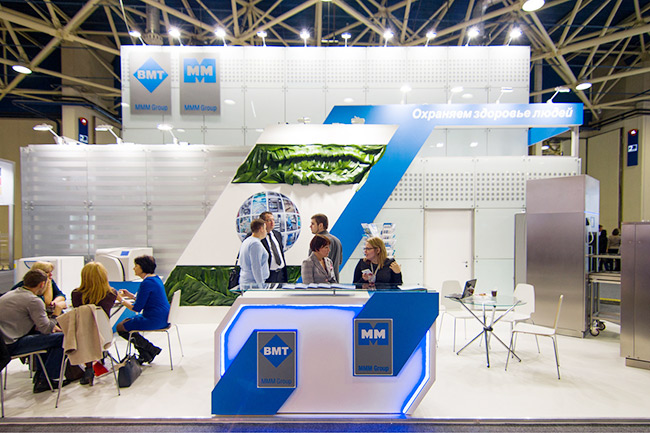 This year we decided to locate our stand in the prestigious hall 2.2, traditionally housing the stands of the most important German manufacturers of medical engineering. Thanks to massive support of our colleagues from the MMM we finally succeeded and the resolution proved to be really longsighted. Due to really complicated and insecure financial situation in Russian markets, the exhibition was much smaller this year compared to last year and our original exhibition hall, formerly designed by organizers mainly for sterilization and similar branches, changed into a hall occupied mainly by small Asian manufacturers and it practically lost any interest on the part of visitors.

Thanks to excellent location of our stand in the centre of the main hall and thanks to our leading position in Russian market, when we were the most successful foreign manufacturer supplying sterilization products to Russian markets in 2015 and thanks to great interest of local dealers, there were many interesting guests in our stand from early morning up to late evening. The guests arrived from various locations of Russia, including such regions like Yakutsk, where they currently have "genuine Russian winter" with more than one meter of snow and daily temperatures around -43 °C.

Regardless problems with projects financing and severe competition of other suppliers, we succeeded to win many tenders in the course of the year and we supplied goods in the value of more than 100 million CZK (over 3 mil. EURO) and we simultaneously reached great operation profits. Compared to 2014, the turnover is lower but it is necessary to appreciate the efforts of our team operating in Moscow, Sankt Petersburg, Stavropol and Novosibirsk, as it simply was not possible to reach more under current conditions.

Regardless still non-provided financing of the year 2016 on the part of Russian Government, most of our dealers do believe that they will at least repeat good results of this year. That should significantly help us in overcoming the complicated time period and live to see the period of significant investments into Russian health care industry in the forthcoming years.

We presented the tool-washer UNICLEANSL M9-2 at the Zdravookhraneniye Exhibition and we urgently wait for issue of the Russian approval protocol for it. In this way, our product assortment will extend significantly in the following year. We presented our news to our customers – the steam sterilizer STERIVAP®SL 666-2 EDas well as table steam sterilizer STERIDENT®. Thermal engineering was represented by hot-air sterilizer STERICELL® 55. The STERIVAP® SL received really positive reactions of our visitors. Their praise is just confirmed by the fact that as from the date of its first presentation in July, there have already been sold some 10 pieces of the device to the Russian market.

It was also possible to compare with our competitors at the exhibition. We really please to have a chance to meet brand new and perspective dealers in our stand – up to now they co-operated with our competitors and now they addressed us thanks to recommendations from our satisfied partners and clients.

Nearly all the clients described the even the current year 2016 to be very complicated and complex. But anyway, they do believe that we will jointly succeed to realize some of the planned projects. It is possible to expect an increase of investment means for health care industry modernization in 2017 or 2018 at the earliest. Thanks to our long-term stable position in Russian market and thanks to deserved popularity of our products at clients we do believe to successfully pass the forthcoming 2016 year with great results.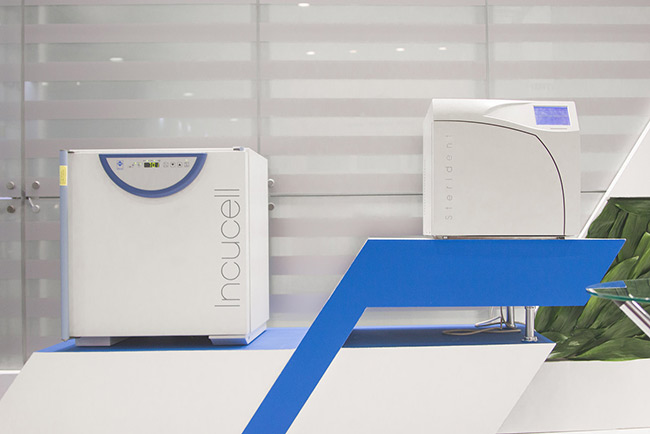 01. 02. 2016